COPSE is one of the biggest, best and most active of its type in South London and Surrey. Our Members come from all walks of life and enjoy sharing social and outdoor activities.
We are a not-for-profit, self-supporting Club, relying upon the voluntary help and goodwill of our Members. All our activities are organised by Members and any ideas you'd like to throw into the pot would be most welcome.
Our membership subscription is only £30 for a year. This covers hall hire, guest speakers, club magazine, civil liability insurance and Club equipment. We have reduced rates for students and for those who are on a recognised national benefit. We welcome everybody to come along and visit us three times before joining!
Discover more about us ....
Tuesday Club Night Meetings
We gather most Tuesday evenings at South Croydon United Church Hall. Our Tuesday evenings offer a varied and lively social programme.
These may be a quiz, party for St Patrick's Day, barn dance, a guest speaker, or a slide show from our own Members, e.g. those returning from an exotic holiday.  At the end of the evening, we make announcements about our forthcoming social and outdoor programmes.  It's then that you can reserve a place for whatever is your adventure.  In the summer, an occasional Tuesday evening might be outdoors, perhaps tennis with a strawberries and cream picnic, a local walk, or frizbee in a park.  It's all good fun!
After meeting at the hall, some of us continue the evening at the local pub.
We also arrange some midweek events such as going to the theatre, walks or cycle rides, a drink in the local or something hotter like a vindaloo.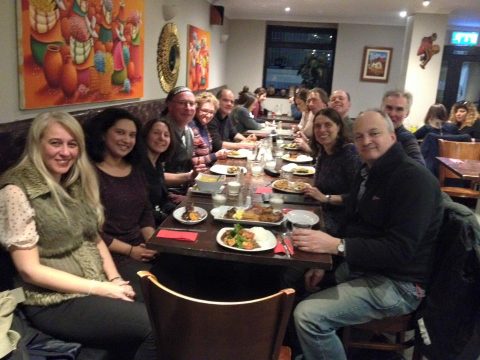 Since we are affiliated to the YHA, we are the group to join if you enjoy hostelling and reside in the Croydon(ish) area. We usually stay in Youth Hostels for trips further afield. However, sometimes we go camping and use other accommodation that doesn't hurt the wallet too much. Travel costs can be reduced when people are able to share cars and the cost of petrol. It is usually possibly to participate in shared catering, which might also work out less expensive.
Although the majority of our trips away are in the UK, we do venture beyond the borders and have organised visits to South Africa, Namibia and Russia among others.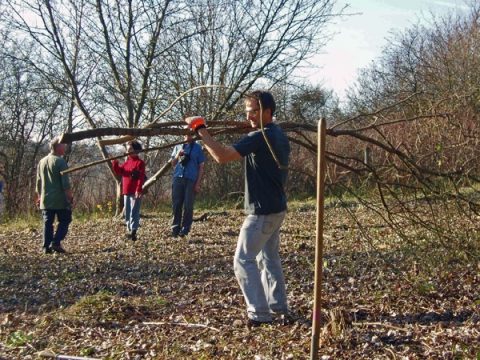 Conservation and Charities
We attempt to put something back into the community by arranging conservation projects, a "wheelchair ramble" and support for the charity "ShelterBox".
Club Members often organise other exciting  activities like canoeing, climbing, skiing and gliding.
Full members can attend any of our events and can attend as many as they can find time for.
Included in the membership fee, is our quarterly Club magazine which features the future programmes, and contains articles and photographs of our many adventures.
We often obtain discounts for our Club Members at outdoor shops in the area, and occasionally arrange special viewing/concession evenings. Through our affiliation with the YHA, Members can enjoy reduced YHA membership and discounted hostelling, even when hostelling independently of the Club.
…… We'd love to meet you!