The weather forecast was mild but windy with the threat of showers. Most of the day, although cloudy with dingy light, it was dry with just the occasional spots of rain. However, for those who finished after dark there were some major down pours to test the resolve to finish! With rain prior to the event, it was obvious that it was going to be heavy going under foot. One or two of the open fields turned light weight trainers into hob nail boots in weight and size! Climbing the steeper slopes of slippery mud and negotiating slimy stiles checked out not only your legs but your arms and core muscles as we all strained to remain upright and obtain some traction.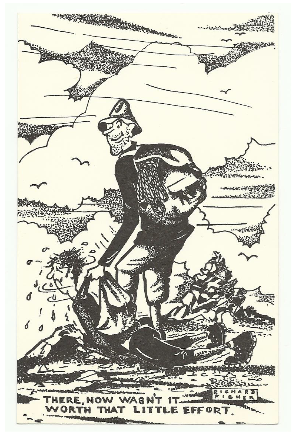 But this is what experienced Gatliffteers know, love(?) and expect. I'm sure we would have had complaints if it had been anything other than muddy!
It was a record year for entries with 346 entries and our second
highest number of starters at 285 split over the three routes. The 35km and 50km routes headed South East before turning North and visiting Ide Hill and Toys Hill and then the outskirts of Westerham before heading for the final checkpoint at Crockham Hill. After the mid-section hills it was flat back to Edenbridge.
The 20km route headed directly for Crockham Hill and then joined the other routes back to Edenbridge.
This year, there were no special certificates that are awarded for 10, 20 or 30 completions of the 50km (each within 10 hours). Martyn Greaves needs just one more to make it 30. Maybe next year! David Wakeling and Jeff Campbell continued their almost perfect record by completing their 31st event. For a run down of the top completers, see later in the report.
There were 7 Personal Best times around the 50km course; 6 men and 2 women, indicating it wasn't the easiest year. Looking at the Gatistics, this was a fairly typical Gatliff route and conditions. It was ranked 13th* or the 14th** hardest in the last 32 years (depending on the indicator used, see the Gatistics later which also gives rankings for the other routes).
Congratulations to the front runners of each event:
| | | |
| --- | --- | --- |
| 20km | Emme Houghton 3:04 | James Cooper 3:04 |
| 35km | Gemma Russhard 4:52 | Richard Phillips 3:42 |
| 50km | Lisa-Joanne Walbridge 6:28 | Keith MacIntosh 5:11 |
For the second year running Lisa-Joanne notched up the fastest women's 50km time, and 10 minutes quicker than last year.
Keith MacIntosh came home comfortably in the fastest time for a third year. He has entered 3 times and been the fastest on each occasion. Have we finally found the answer to Dave Wakeling? Only 17 more to go, see Hall of Fame later.
Hannah Bennett, of Folkstone Runners, deservers a special mention. Hannah, having recently turned to the grand old age of 12, ran round the 20km event with her father in 3:54, and was the 5th female home.
Well done Hannah!
We hope you enjoy pondering over the results and various statistics that follow.
Merry Christmas, Happy New Year and we look forward to seeing you next year for our 33rd event! (If you can, it would help us greatly if you pre-enter.)
Tim Styles
(Gatliff Entries Secretary)